Government House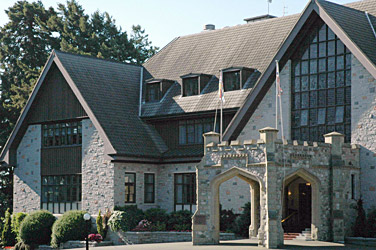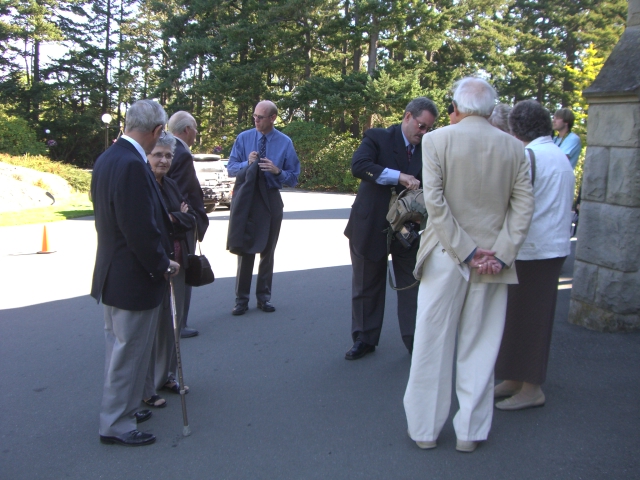 The tour was organized by 1st vice-president John Neill and began at 11:00 a.m., Friday, September 11th, 2009 at Government House. The main attraction was the Rogers Window, just above the porte cochère in the photo above. While most people who tour Government House have the opportunity to enjoy the lower half of the window as seen from the interior main staircase, we were privileged to have a rare close-up view of the upper half of the window from a third floor room, courtesy of our tour guide, Lady Susan Erling-Tyrell, pictured below.
Members gather before the tour begins.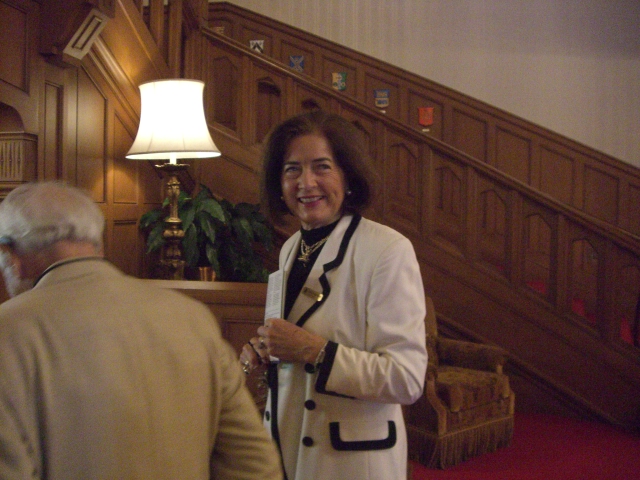 Below are photos of the main staircase, lined with plaques showing the coats-of-arms of past lieutenant-generals and of royalty and vice-regals who have stayed overnight. The plaques were made by our master craftsman, Laurie Patten, who was on the tour.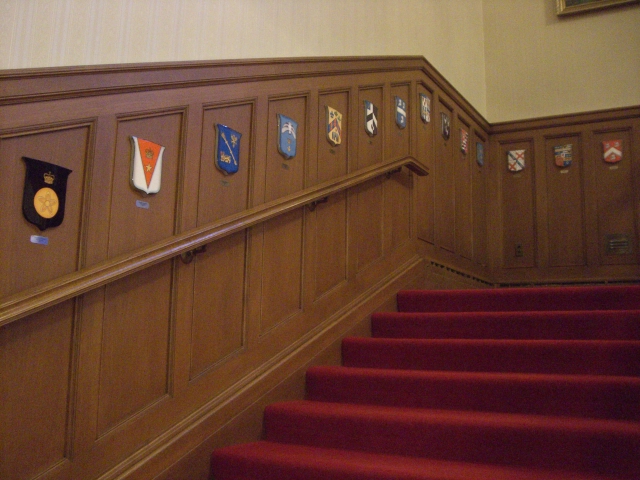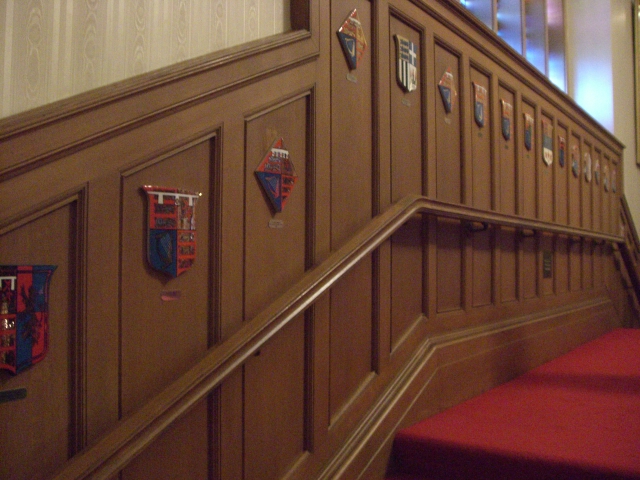 And next are photos of the lower portion of the Rogers Window.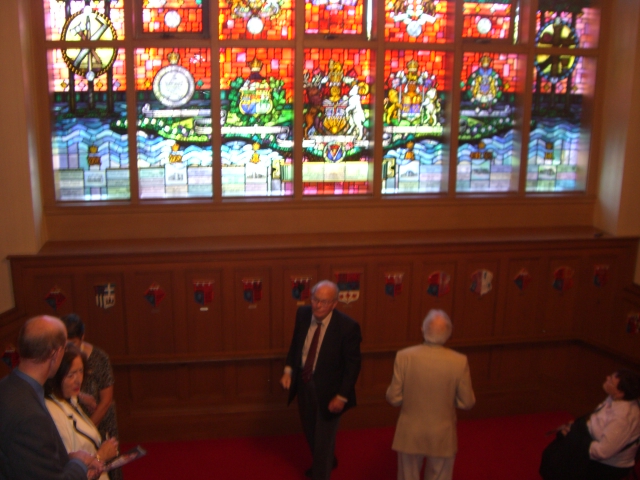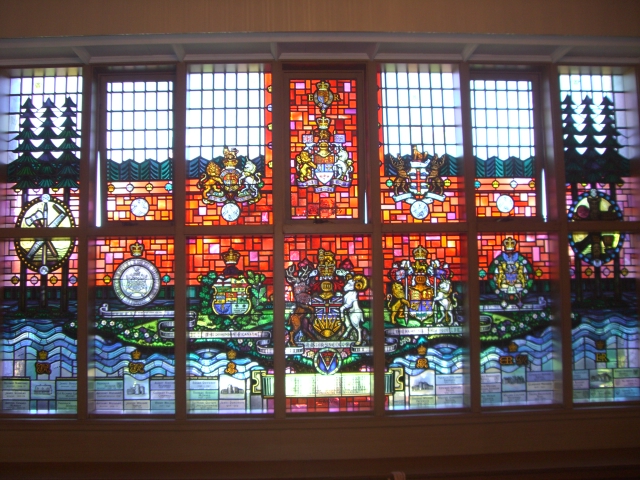 And now, a rare glimpse of the upper portion of the Rogers Window.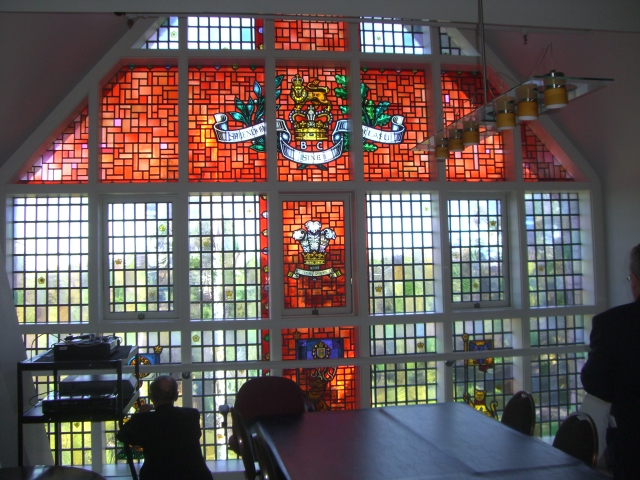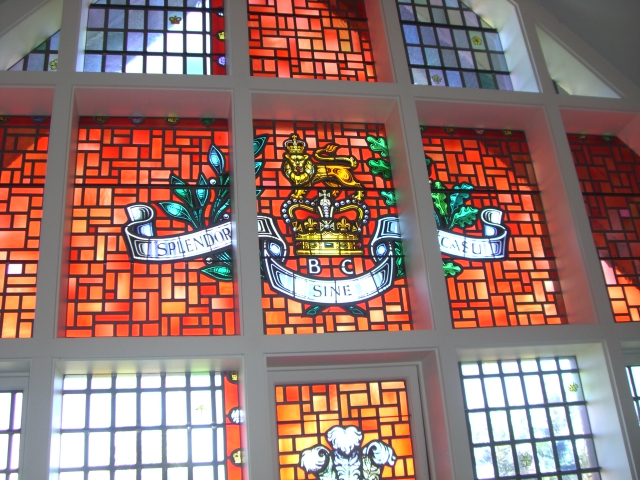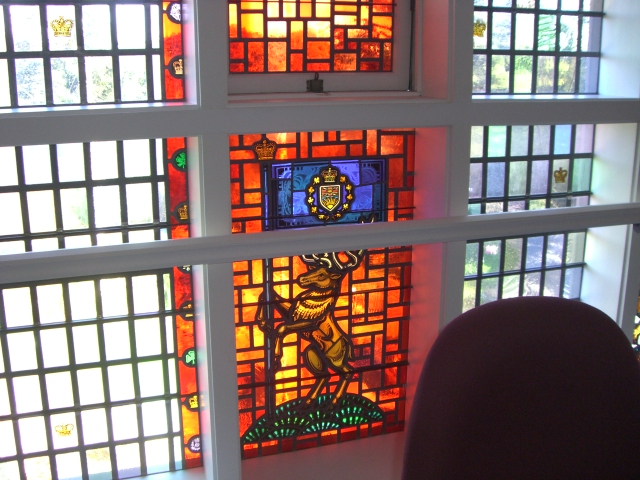 Below are other areas of Government House, starting with the McClure Room.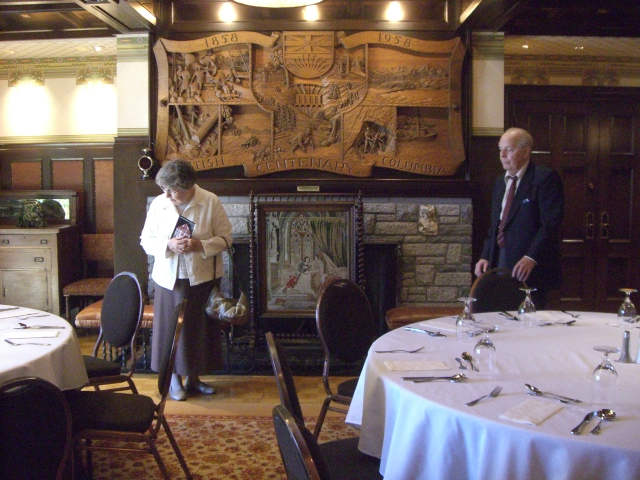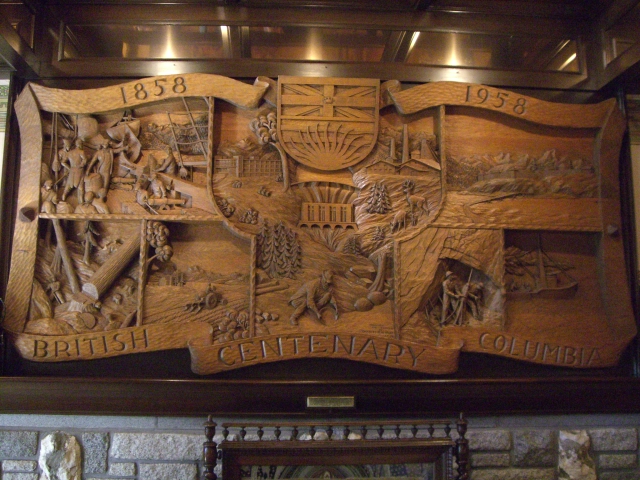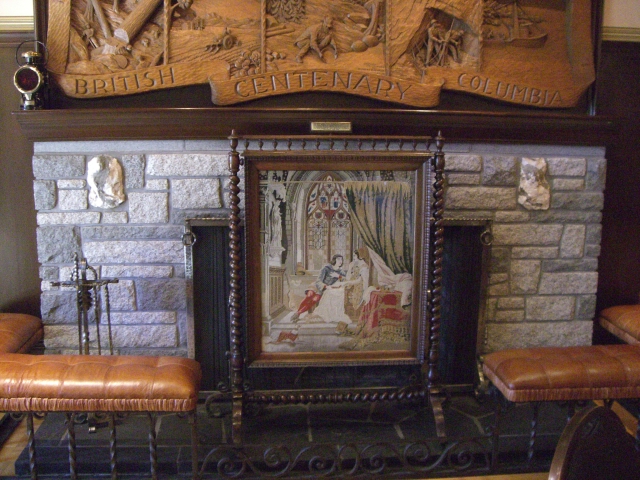 The Dining Room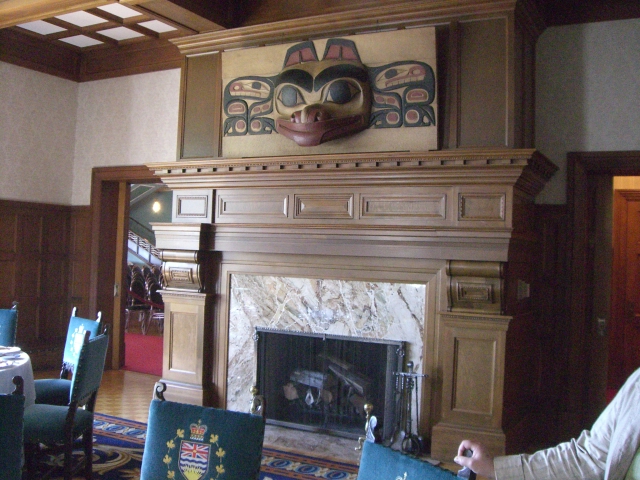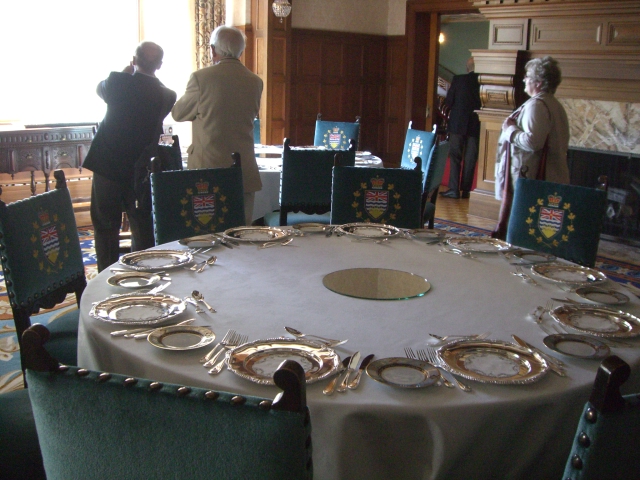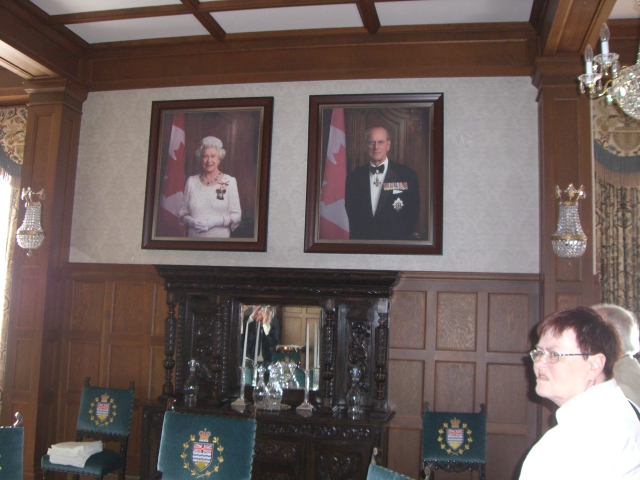 One of many windows in the Ball Room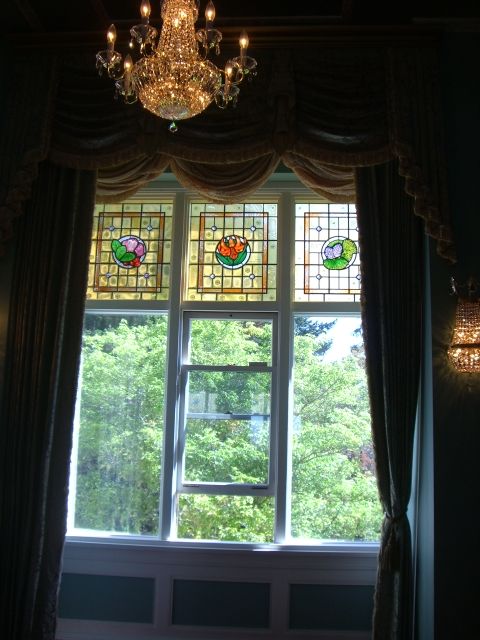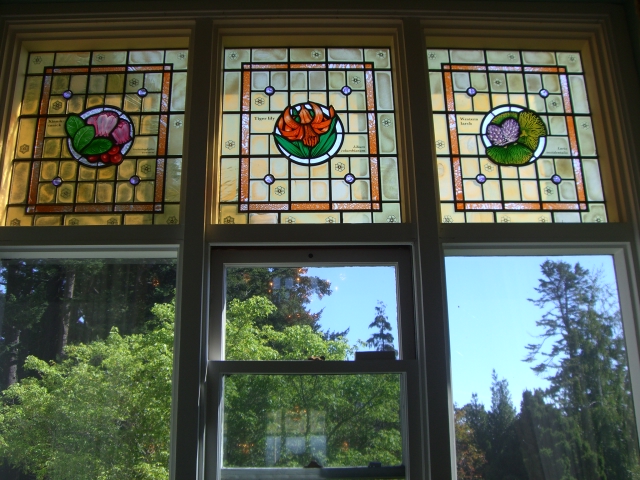 Legislature
Window commemorating the Diamond Jubilee of Queen Victoria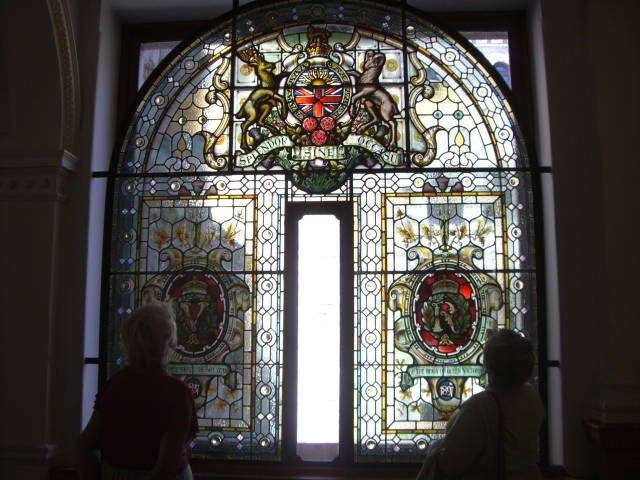 Mercer and Schaefer Glasstudio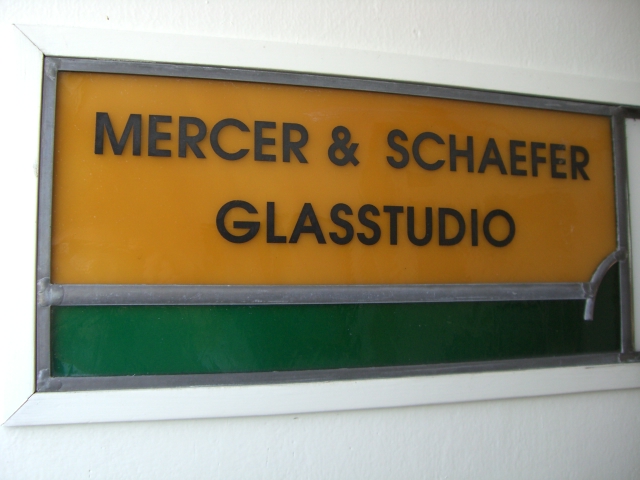 Entering the workshop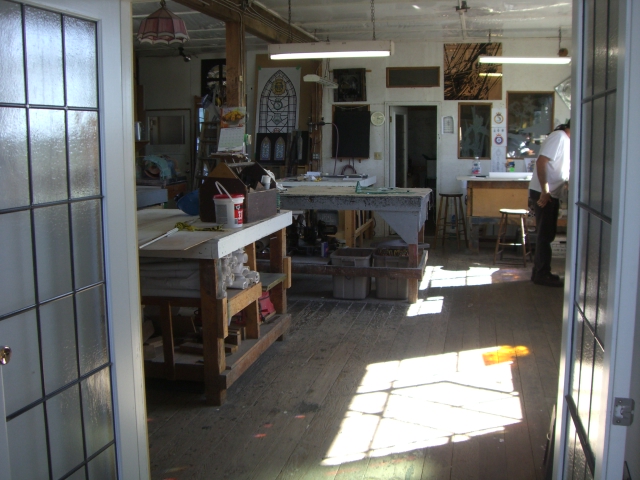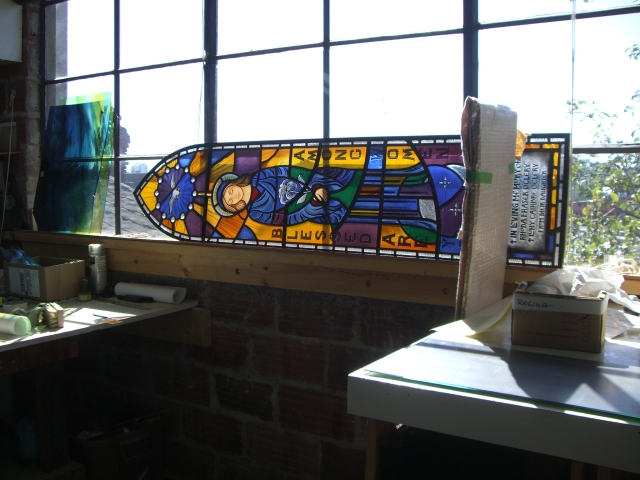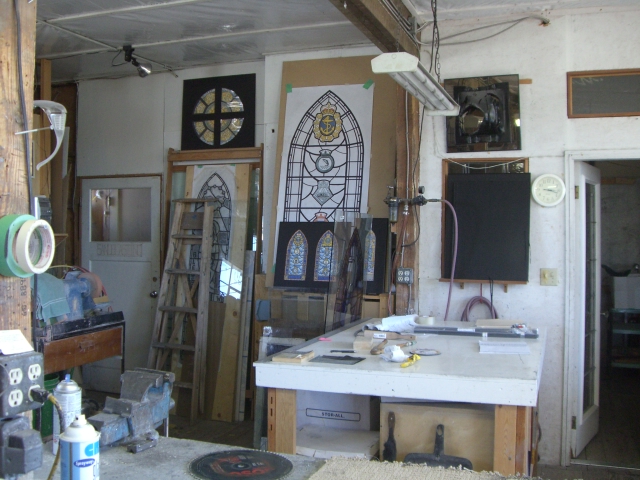 Tom Mercer, working on John Neill's crystal stopper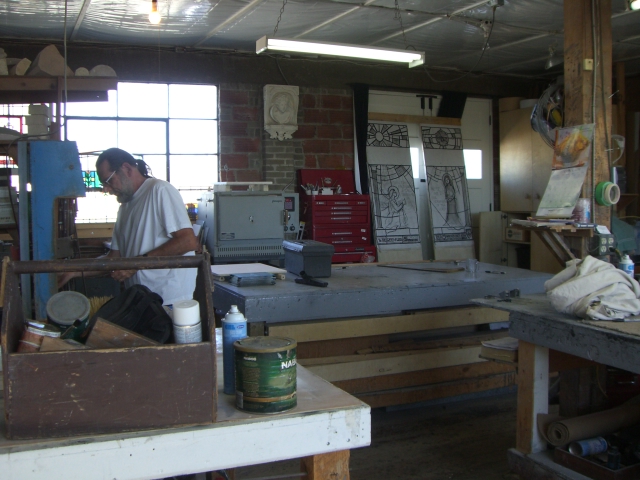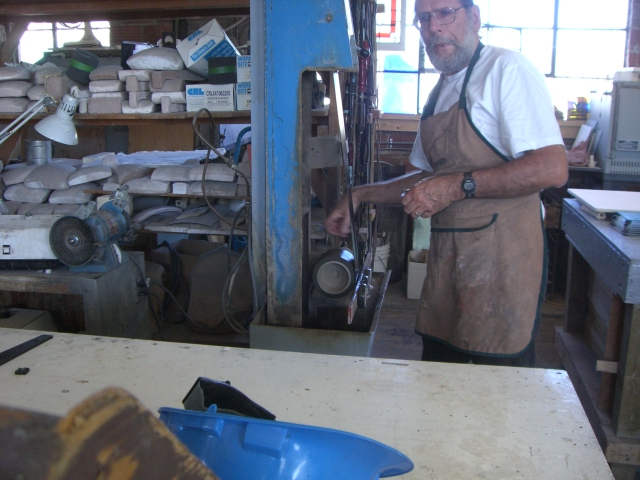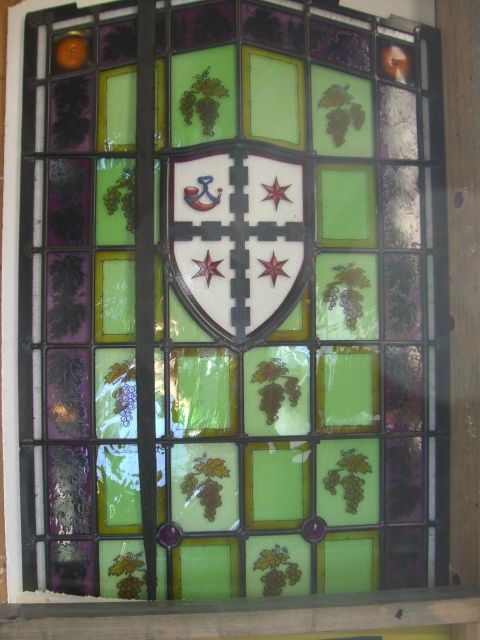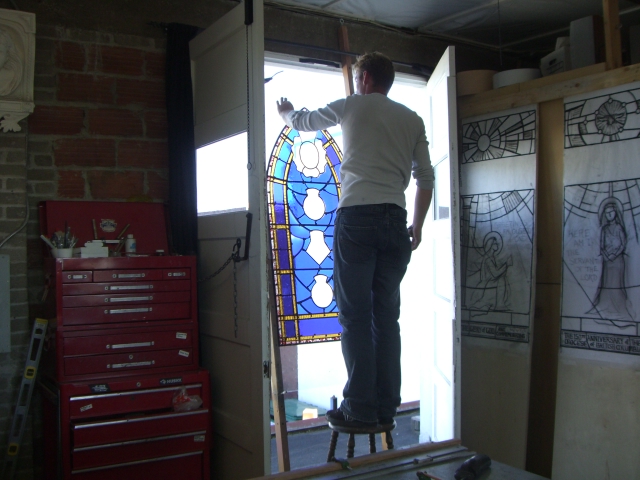 A private commission with arms of dubious authenticity Tom's assistant, Chris, working on a naval commission





Last updated September 12
th
, 2009.
Webmaster:
Lee Van Horne