Heraldry at Cary Mews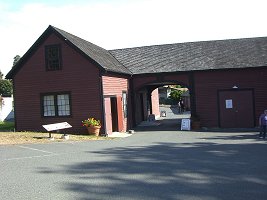 Cary Mews is a group of buildings, on the grounds of Government House in Victoria, that used to be the Lieutenant Governor's stables. The horses have long gone and about the only thing remaining from the old days is a State carriage, still stored here at the Mews. These buildings are in the process of being renovated and converted to other uses.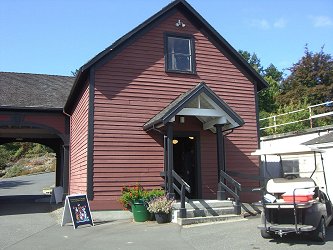 One of the converted rooms is now used to display heraldry and other aspects of the Crown's honour system. The central component in this room is the Lawrence J. Patten Heraldry Exhibit.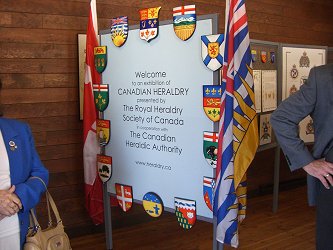 This exhibit was conceived, designed and, over a number of years, built by Lawrence "Laurie" Patten, our branch master heraldic craftsman. Have a look at a youtube video regarding this wonderful display of heraldry, as well as Laurie's work on heraldic shields displayed inside Government House.