49th NATIONAL CONFERENCE
Night view of Victoria from the Inner Harbour
&nbsp
Photos by Don Mayers except where otherwise noted.
The Venue
President's Reception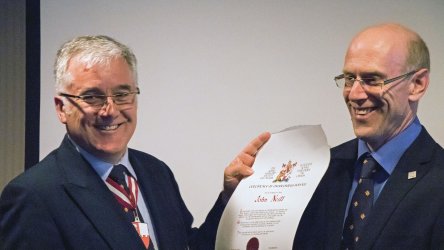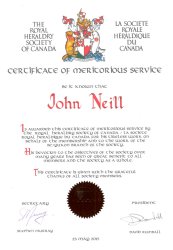 The conference officially opened Friday night and just before the Beley Lecture, David Rumball, the Society's national president, presented John Neill, BC branch president, with a Certificate for Meritorious Service. Allan Ailo, ex-vice-president of the BC branch and current president of the Vancouver branch, also received a Certificate for Meritorious Service.

Certificate scanned by John Neill.
Beley Lecture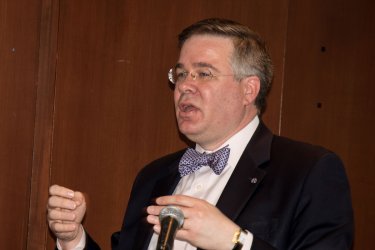 Beley lecturer Hugh Brady, secretary of the American Heraldry Society and past president of the North American Vexillological Association, gives a talk entitled "Of Flags and Formalities: What the Mother Science of Heraldry Might Learn from Her Children".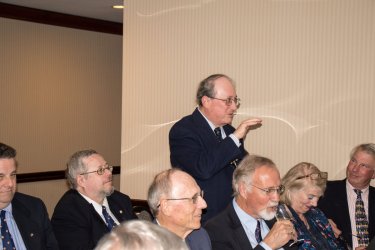 D'Arcy Boulton makes a point at the lecture.



National AGM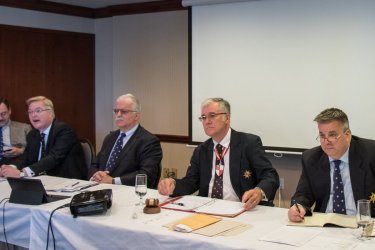 Members of the old board convene the annual general meeting to choose the next board.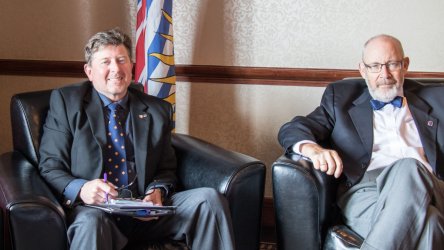 Robert Walsh and Steve Cowan relax before the Government House tour.
Government House Tour
Jerymy Brownridge, Director of Operations, welcomes Society members to Government House.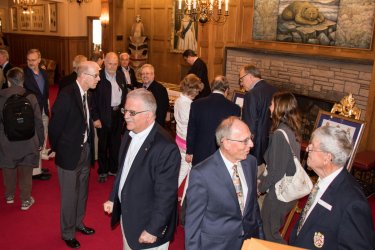 Members chat and mingle in the main reception area.







Laurie Patten is explaining submlimation to D'Arcy Boulton.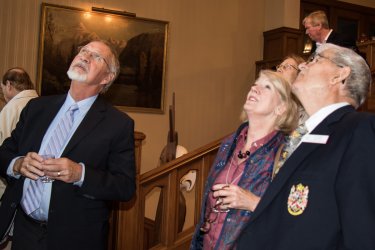 What are they looking at? Is it a bird, a plane, ... ?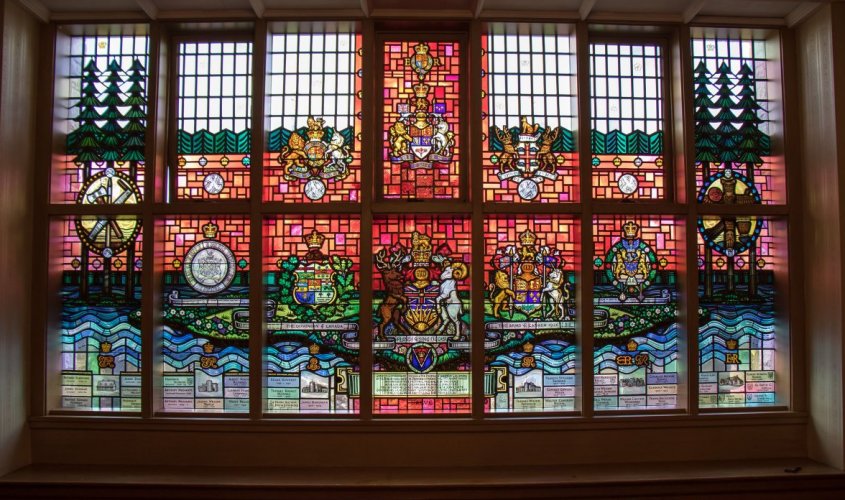 It is the magnificent Rogers Window that captures the awe-inspired gaze of our trio.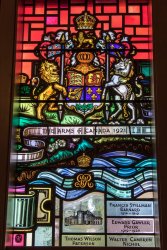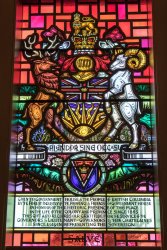 Here are a couple of close ups of the window.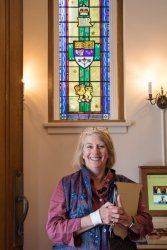 Our keynote speaker, Mrs. Elizabeth Roads, LVO, Snawdoun Herald and Clerk of the Court of the Lord Lyon, is standing in front of the Canada Heraldic Window in the vestibule of Government House and is beaming with joy to be so fortunate as to find herself in heraldically vibrant British Columbia.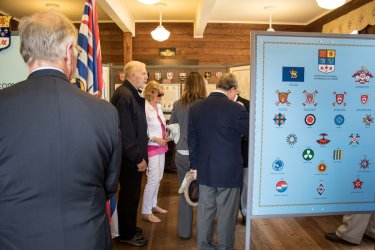 After the tour of the Government House itself, members wandered down to the Cary Castle mews where is situated the Lawrence J. Patten Heraldry Exhibit.
Black Tie Banquet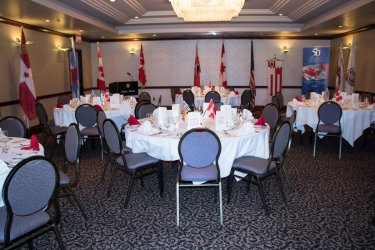 The dining room awaits the Black Tie guests.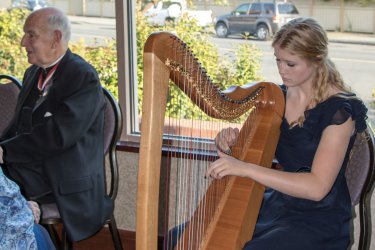 Harpist Juliet Lyon continues the mark of a BC branch Black Tie event and soothes the heraldic beasts in preparation for the feast. The Ven. Peter Hannen is no doubt enjoying the floating harmonies.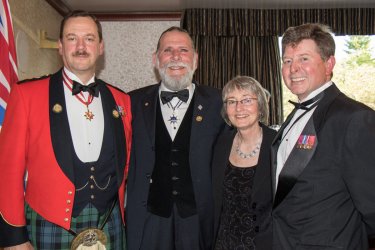 Ian Steingaszner, Tom and Regina Mercer, and Robert Walsh pause with their chatting to pose for prosperity.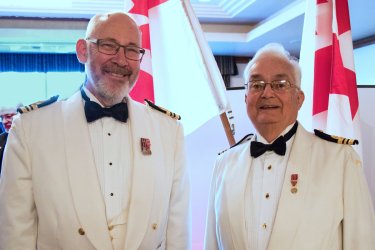 Two ol' sea-dogs, Lt-Cdrs Steve Cowan and Donald Williamson, proudly show off their country, service, and rank.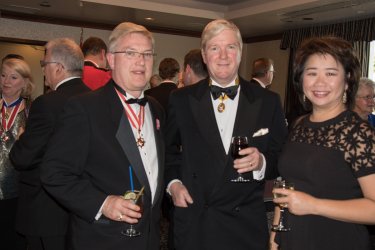 The new president, Ted McNabb, chats with Sir John Cave-Browne-Cave and his wife, Jennifer.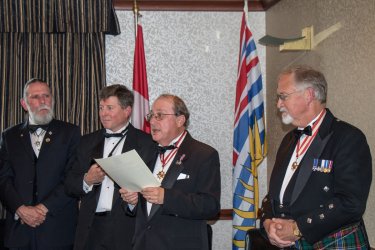 D'Arcy Boulton gives out Fellowship awards.

For those who want higher resolution photos or other photos of the conference, please see the online album created by Don Mayers.


Last updated August 27
th
, 2015.
Webmaster:
Lee Van Horne