Venue
This year's dinner was, well, not actually a dinner. Because we already had a black tie dinner at the national conference, we decided to have a festive Christmas Lunch instead. It was held on Saturday, November 28th, at the Quamichan Inn in Duncan.
Dining Room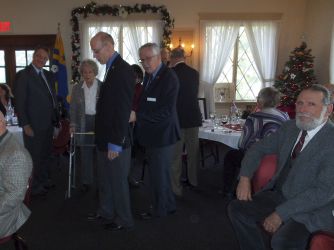 A snapshot in time, as members congregate in the dining room.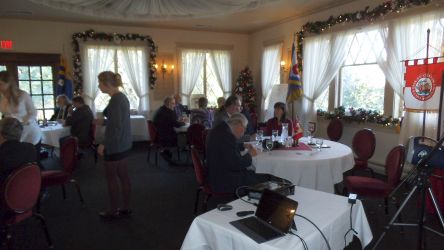 Most members have now found their seats.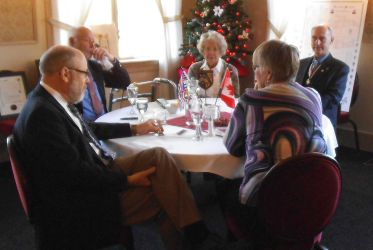 Members chat as they wait for the buffet table to open.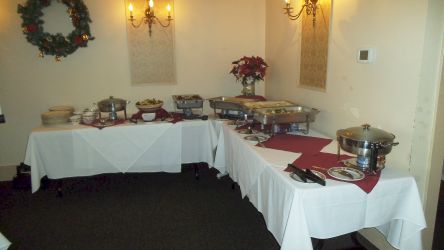 The buffet table awaits the onslaught.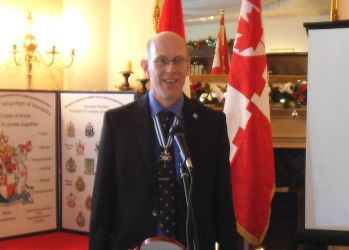 Branch president John Neill calls members and guests to their chairs and welcomes them to the Christmas lunch.

Presentation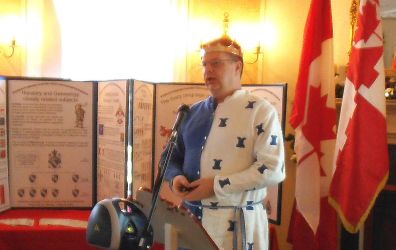 Mark Hood, in his garb as Uilliam mac Fearchair mhic Gille Aindrias, Baron of Lions Gate, his alter ego within the Society for Creative Anachronism, begins his presentation on heraldry as practiced within the SCA.

Afterwards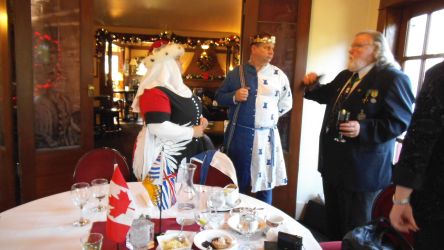 After the presentation, members had the opportunity to learn more about the SCA. Here, Cyril Lane chats with Roxanne and Mark Hood.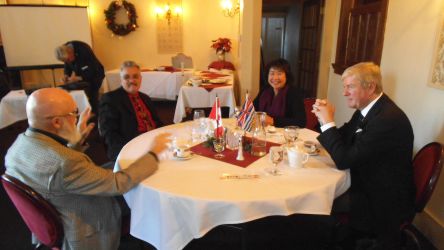 Denis Ostercamp, Brian Hutchison, and Jennifer and Sir John Cave-Browne-Cave have good conversation from the glow of a satisfying meal.


Displays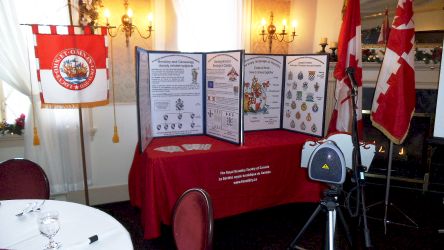 On the table are Steve Cowan's educational displays. To the right are the Canadian and RHSC flags and to the left, John Neill's gonfanon showing his badge.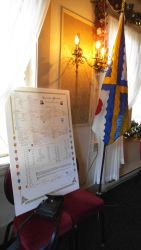 This is David Hjalmarson's family tree and his flag.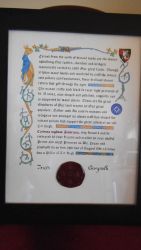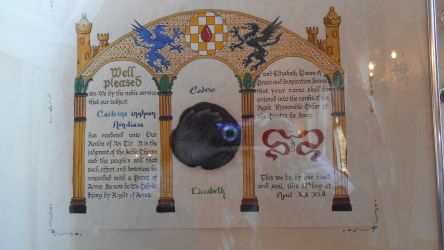 Here are some typical SCA documents.


Last updated December 25
th
, 2015.
Webmaster:
Lee Van Horne