&nbsp

Photos by the webmaster except where otherwise noted.

The Venue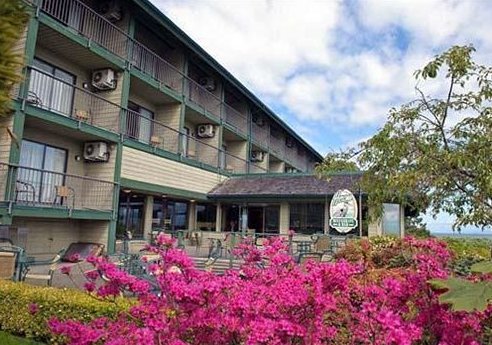 The branch had its Annual General Meeting at the Quality Resorts Bayside Inn, in Parksville, on February 27th. Photo by Quality Resorts.
Luncheon Room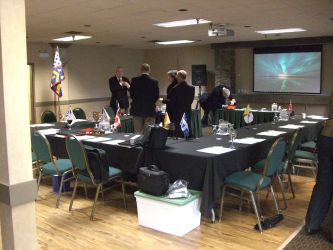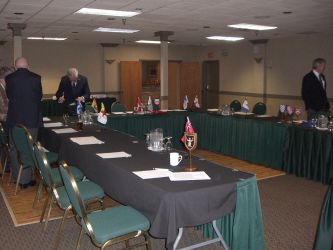 These are views of our luncheon and meeting room. In the second photo, Don Mayers is successfully getting the projector system operational.
Members Arrive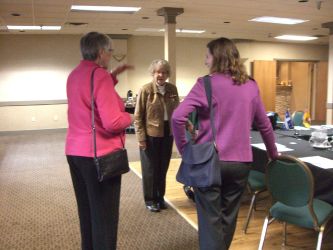 Members and guests start to arrive. Here, Judy Cowan, Shirley Greenwood, and Lesley Patten start off with a hen party.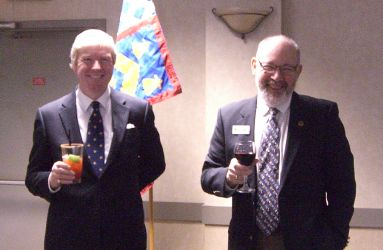 Two members sharing good cheer.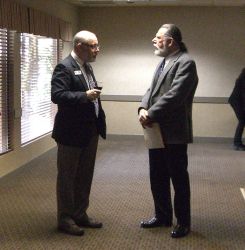 A brace of board members discuss heraldic matters - the incoming president and incoming vice-president, Steve Cowan and Tom Mercer respectively.
Displays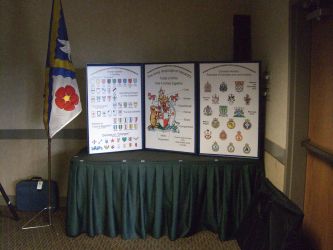 One of Steve Cowan's educational displays. To the left, is David Hjalmarson's banner.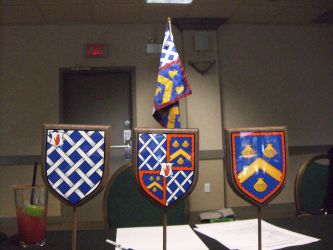 Sir John Cave-Browne-Cave's new table shields, with his new banner in the background.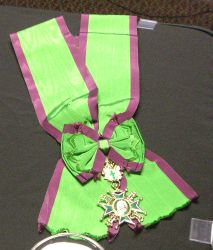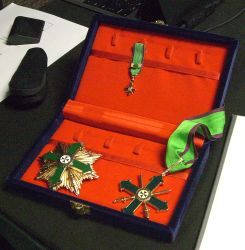 Order of St. Lazarus paraphernalia.
Presentation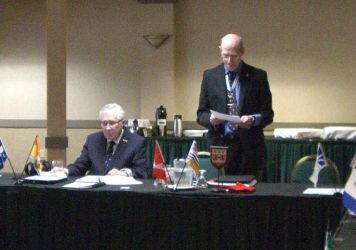 John Neill welcomes members and guests, and opens the AGM.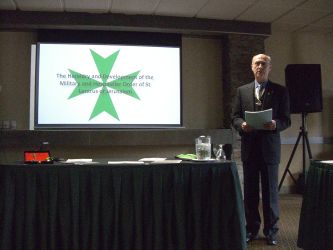 David Hjalmarson, KCLJ, Commander of the BC Commandery of the Military and Hospitaller Order of St. Lazarus of Jerusalem (and also a branch director), gives an informative history of heraldry within the Order.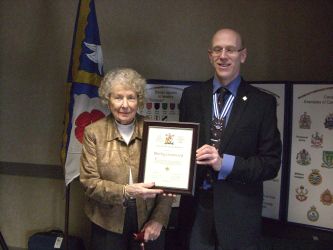 John Neill presents a Certificate of Appreciation to Shirley Greenwood on the occasion of her retirement from the board after many years of exemplary service as the branch's Events Director.


New Board Selection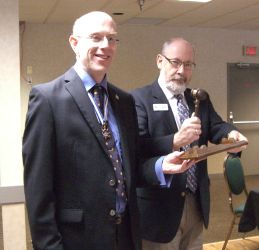 After the president's and treasurer's reports, John Neill, stepping in for Gary Mitchell (nominations officer), oversaw the choosing of a new board. Since there was only one nomination for each position, all positions were filled by acclamation. The new board is shown below:

| Position | | Name | | |
| --- | --- | --- | --- | --- |
| President | | Steve Cowan | | (new) |
| Vice-President | | Tom Mercer | | (new) |
| Secretary | | Gary Mitchell | | (incumbent) |
| Treasurer | | Don Mayers | | (incumbent) |
| Blazon Editor | | John Neill | | (new) |
| Webmaster | | Lee Van Horne | | (incumbent) |
| Director | | David Hjalmarson | | (mid-term) |
| Director | | Lesley Patten | | (new) |
| Director | | vacant | | (new) |
Also, Shirley Greenwood was acclaimed as the ex-officio Nominations Officer.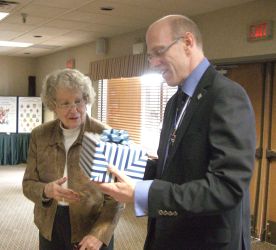 Past president John Neill receives a gift from Shirley Greenwood for his six years of excellent service as president.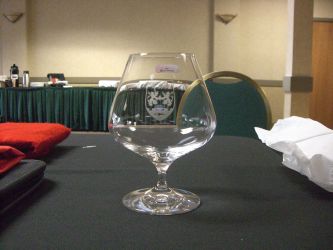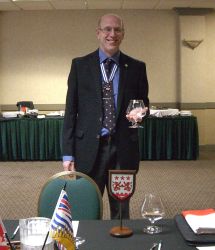 The gift box contains a set of engraved brandy glasses.



Last updated March 28
th
, 2016.
Webmaster:
Lee Van Horne